What's On
Find out more about some of the groups that meet at Bromley URC
5000 Project - Antiques Market - Asian Lunch Club - Baby Ballet - Bach to Baby - Badminton - Bal Vikas - Belly Dancing - Bridge Club - Bromley Healthcare - Café - Craft Fair - CTCB Prayer Session - First Class Learning - Floral Society - Food Bank - Jigsaws - Magpie Dance - Monkey Music - Pause for Prayer - Shaolin Culture - Singing With Friends - Sri Sathya - Table Tennis - Table-Top Sale - Tai Chi - U3A
Some groups have different speakers at each meeting, check the calendar for details of individual events.
Check with the Office for details of other groups that meet occasionally.
Please note that most of the groups that use our premises have no association with the church and enquiries about them should be made direct to the group in the first instance.
---
A meal for homeless and vulnerable people is served every Monday lunchtime at 12:00, except bank holidays. 5000 Project page.
---
Antiques & Contemporary Market
Established over 20 years. Every Thursday 6am to 2pm. Free entry. Quality goods only. Refreshments lounge. New stall-holders welcome. Call Alison 07540 662231
---
Asian Cultural Association Lunch Club
Tuesday 1pm, hot lunch. We hold exercise and yoga fortnightly, there are various talks and occasional health checks. You can just turn up on the day, but there is a membership fee.
Contact Mrs Minaxi Patel, Secretary (020) 8464 1876
---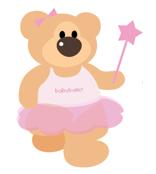 Baby Ballet Song and Dance Academy
The award-winning movement to music, dance and singing programme for boys and girls from six months upwards, run within a fun, caring and safe environment. Various classes on Wednesday afternoons and Saturdays mornings during term time. Details from 020 8304 5161. Baby Ballet
---

Bach to Baby
These delightful and prestigious concerts of light classical music now feature monthly at the church on Tuesdays, 10.30 – 11.30 am. Babies are expected to be babies so some vocal accompaniment, not necessarily in tune, is acceptable! Toddlers, parents and grandparents are also welcome. Tickets online or on the door.
---
Tuesday evenings from 7:30pm. Friendly atmosphere, good facilities, play in local leagues.
Wednesday mornings from 10:30am to 12:30pm for retired folk. Gentle exercise in friendly atmosphere to help keep fit.
Contact Chris (01689 859945) for details of either section.
---
Bal Vikas is a monthly class for children aged 5 to 12 of all faiths. We meet on the fourth Saturday of the month at 2pm.
Through silent sitting, stories, games, plays, songs and crafts, children develop love for values, culture and God in a nurturing environment. Classes follow a set syllabus which is child-friendly in approach and is based on thought-provoking themes from lives of great masters, history, mythology and Indian festivals to name a few.
Bal Vikas children gain a blossoming of their physical, emotional, intellectual and spiritual personality; self-confidence and personal discipline/
Contact Ms Sandra Fletcher (020) 8425 0827
---
Belly dancing classes with Chloe for beginners, improvers and intermediate dancers. Details 07939 803333 Hipsinc Belly Dancing
---
U3A Bridge Clubs.
Tuesdays 1:30pm - 3:30pm Bridge Duplicate
Fridays 1.30pm – 4pm Bridge Chicago
Information about U3A Bromley is available on http://www.u3abromley.org.uk/
Or by telephone 0208 857 8613
---
Breastfeeding support drop-in group Tuesdays 10 - 11.30 am.
Come along to meet other mothers and our breastfeeding counsellors to share your experience of breastfeeding and to receive any help and support you may need.
No appointment required. Breastfeeding telephone support line 0845 308 2310.
---
Bromley & District Floral Society
The Society meets on the first Tuesday of every month at 2pm except August. Professional flower arranging demonstrations. Membership £28 per annum or visitors £5 per session. Further information (020) 8460 0978
Bromley and District Floral Society web site.
---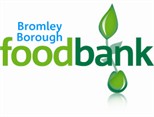 Bromley Borough Food Bank
The Food Bank operates from the Duncanson Room. More information about Bromley Food Bank.
---
Monday to Wednesday: Oasis Café Light refreshments in the vestibule from 10am - 12:30pm.
Thursday: Antiques Market café from 6am - 2pm.
Friday: Coffee & Cakes - the Community Café is from 10.30am to 1pm to help fund the 5000 Project. A nominal charge of £1 is made for refreshments - free for genuinely homeless people.
---
Click for more details about our occasional craft fairs and table-top sales, or from the Local Church Leader, please contact the office.
---
Churches Together in Central Bromley Prayer Session
Agnita, the Town Centre Chaplain, will lead prayers in the chapel everyTuesday at 12:30pm.
---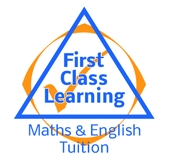 First Class Learning
Maths and English tuition for children. 4-7pm on Thursdays. More information from Shashmita Mehta 0800 098 8305
---
You are welcome to come along and pop in a few pieces to the on-going puzzle which is renewed each meeting. Better still, why not enrol as a library member and borrow a quality jigsaw (either 500 or 1000 pieces) for a mere 50p a time? The church cafe is open at the same time!
Open alternate Wednesdays in the church vestibule 10.00 am – 12.00 noon. See calendar for dates.
Got a query? Try www.bromleyjigsawclub.co.uk or telephone on 020 8464 7674 when the library is open, NOT otherwise, please!
---
Magpie Dance

For young people aged 15 - 26 with learning disabilities. We create dances together as a group and share these with parents and friends at the end of term. Wednesdays in term time 4:30 - 6:30pm. To book contact Laura Graham (020) 8290 6633 or email admin@magpiedance.org.uk to request a booking form.
---
Monkey Music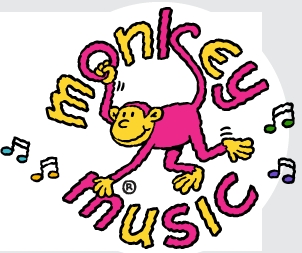 Award winning music classes for babies and young children. Now in our 21st birthday year, Monkey Music has introduced music to thousands of children across the UK. Fun, entertaining and educational classes for children aged 3 months to 4 years, and their carers. We have a progressive curriculum, limited class sizes and offer a complimentary class. Parents regularly tell us how much they enjoy our classes, and the children have so much fun they don't realise how much they are learning. See for yourself, book a free class and come along for some musical fun with Monkey soon!
Every Thursday and Friday (except school holidays). For children aged 3 months to 4 years and their carers.
Classes are available at four levels: Rock 'n' Roll (3 to 12 months), Heigh Ho (12 to 24 months), Jiggety Jig (2 & 3 yr olds), Ding Dong (3 & 4 yr olds).
Contact: Helen Whitaker (020) 8777 6700
E-mail: beckenham.bromley@monkeymusic.co.uk
---
Fifteen minutes of prayer at noon on the second Wednesday of every month. See the Calendar for this month's leader.
---
Shaolin Kung Fu & Tai Chi

Shaolin Culture is a traditional school of martial arts and tai chi. Our Chief Instructor Shifu Yang, a 34th generation Shaolin disciple of the Abbot Shi Yong Xin, teaches clear, step-by-step techniques that allow students to quickly discover the true essence of kung fu and tai chi.
Join Shaolin Culture and you will begin your journey towards mastering even the most challenging forms of Shaolin kung fu and tai chi, both of which will dramatically improve your health and fitness as well as equip you with invaluable tools for self defence. You can train with us on a weekly basis, book private one-to-one lessons or join one of our group sessions.
At Shaolin Culture we incorporate traditional forms of Shaolin kung fu and Chen-style tai chi into our classes and also offer lessons in weapons, sanshou and qi gong for men and women of all ages. We find the space between effort and effortlessness with simple and direct movements that allow you to use your energy efficiently and to ultimate effect.
Contact Shifu Yang on 020 3651 9282 or 07999 118 888 or info@shaolinculture.co.uk
Website: www.shaolinculture.co.uk
---
Singing With Friends (Age UK/U3A Singing Group)
We meet every Wednesday between 2pm and 3.30pm in the church except at Christmas and New Year. The singing group is open to dementia sufferers and their carers; new members are welcome at any time and no prior booking is necessary. Further details may be obtained from Maria Harris of Age UK Bromley and Greenwich on 020 8315 1850. (Age UK and U3A).
---
Sri Sathya Sai Service Organisation Bromley Sai Centre
Prayers for all religions and devotional singing. Join us with your family and friends on every second Friday of the month from 7 - 8.30pm. More details from Mrs Ravina Chandwani (020) 8777 4383
---
For the over 50's. We have four tables and doubles are played. The table tennis is non-competitive and social but members are expected to have a modicum of ability.
Monday 1pm - 4 pm: contact David Frostick on 01689 833219 or davidfrostick321@btinternet.com.
Friday 9.30am – 12.30pm: contact John Duffin on 01689 873197.
---
U3A - University of the Third Age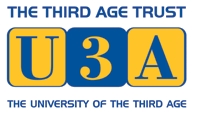 Education and leisure activities for all mature people, both retired and in part-time employment.
On the third Tuesday of each month, U3A Bromley holds a monthly meeting for members with a talk by a visiting speaker. Several study groups also meet at the URC.
Information about U3A Bromley is available on http://www.u3abromley.org.uk/
Or by telephone 0208 857 8613
---