5000 Project Introduction

Contact: Stephen Fellingham or 020 8290 5399
Watch a five minute video about the work of the 5000 Project.
What is the 5000 Project?
In 2016 we marked the 10th anniversary of our work in Bromley. The 5000 Project began its life in 2006 by working with people who were homeless or in vulnerable housing situations. We continue to do so but increasingly we find ourselves working with people with learning difficulties, mental health issues, alcohol and or drug addictions or those who simply want company. Indeed a significant number of our service users who come to the Project have no other problem than just they are living alone. They value the social contact enormously. It also gives them the chance to talk to volunteers about any problems they might have; if someone has no family and lives alone, then problems can get out of proportion and a few minutes listening can help someone get back on track. There is an emphasis where appropriate on encouraging service users to take responsibility for themselves and to contribute to the wider community. We encourage independence and personal dignity.
The Project is a key part of the outreach of the Bromley United Reformed Church working together with other churches both in central Bromley and further afield. We welcome amongst our fellow volunteers people of good will, of any faith or none. The Project is based in Bromley Town Centre.
Why is it called the 5000 Project?
The name comes from the 'Feeding of the 5000', a Christian story of a miracle that Jesus performed, where a huge number of people were fed, even though at the start, the resources to feed them appeared to be very small – five loaves and two fish. In the end, everyone had enough to eat and there were twelve baskets of food left over! The story speaks of people in need belonging to something bigger than themselves, being fed and experiencing a blessing, of learning how to work together and the power of sharing our resources, however limited they seem.
Who does the project help?
People who live in the Borough of Bromley can get direct support from the Project. We will put people from outside the borough in touch with other projects which can provide them support locally.
What does the project do?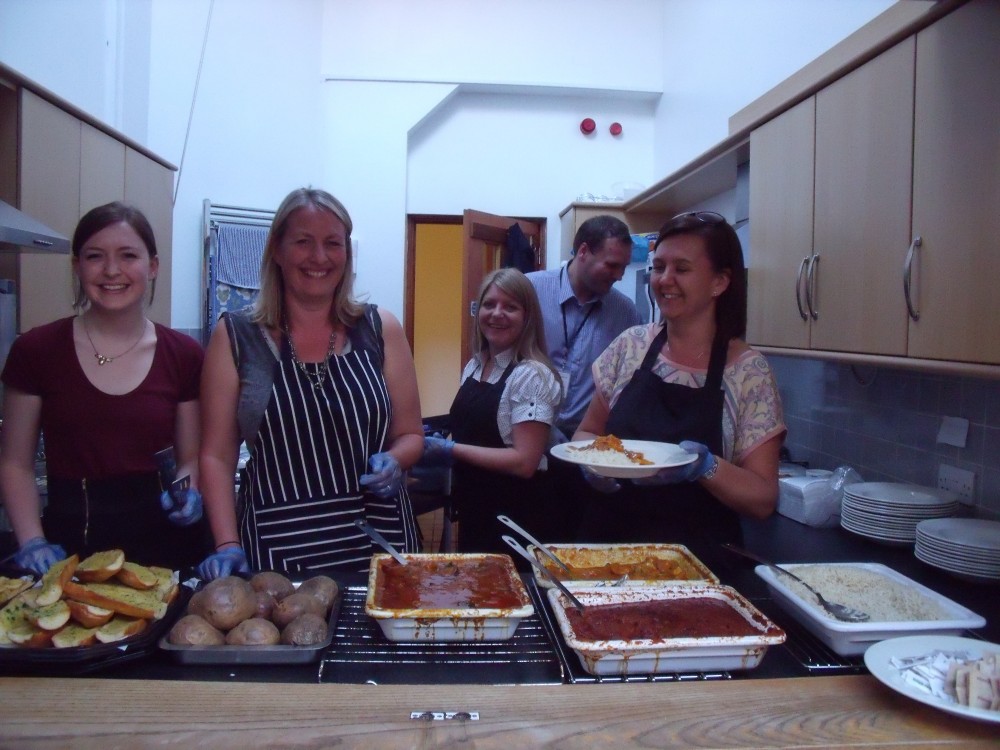 Lunch with
Friends - the core of our work revolves around a weekly lunch at 12noon every Monday except bank holidays. The 3 course meal, followed by coffee, costs £2 but if people are waiting for their benefits to start or have had their benefits sanctioned it is provided free of charge
. As well as food, we provide a safe environment where all people are treated with respect and dignity. Relationships are developed, a sense of belonging is engendered and self- confidence is built.
​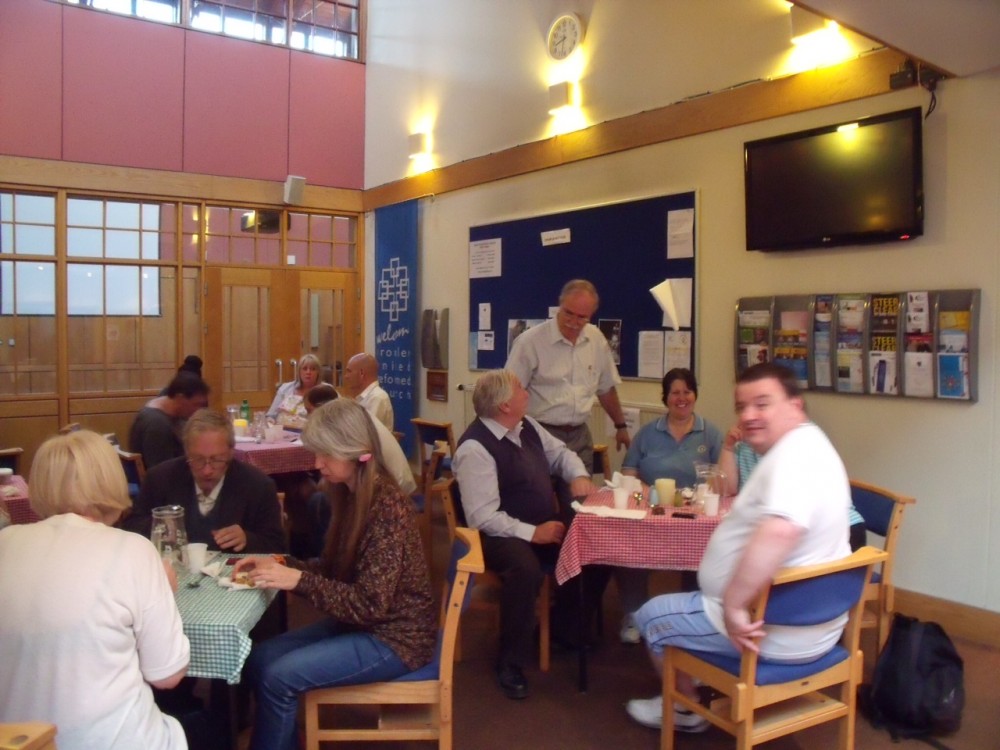 Community Cafe - every Friday between 9.30am and 12.00pm we provide a similar environment with coffee, tea and cakes.
Practical help – e.g. Referrals to Foodbank, emergency welfare etc.,
Advice and guidance – sign-posting people to the appropriate agencies who can provide practical support in areas such as benefits, housing, mental health and the legal system. On Thursdays, in cooperation with the Bromley Homeless Shelter, a drop-in advice service 10.00am until 3pm is available.
We run a small art group on Monday mornings which provides enjoyment and confidence to those who, very successfully, take part. We had our first exhibition of their work in November 2015.
We support the Bromley Homeless Shelter – we began the Winter Night Shelter some years ago and have encouraged its development so that now several Bromley churches work closely with one another to ensure it continues to operate in a sustainable way from December through to March every year.
Who does the work?
We have a core of excellent volunteers who are already working well and are also motivated to train and develop further. In the summer of 2015, following the closure of the Community Cafe in Community House, we took on 5 young adults with learning difficulties as volunteers. This has proved to be an exciting and very fulfilling new direction for us.
There are many jobs to do - cooking and serving meals, offering support, advice and information about a range of issues, such as benefits, housing and mental health issues, alcohol and drug addictions, helping to raise money, planning activities and being a 'listening ear'. The more volunteers we have, the more help we can provide. We welcome people to the project regardless of their religious views and we have volunteers of different faiths and none, who all want to help people who are in real need. This is a fundamental principle at the core of who we are.
We also have the help of colleagues from statutory organisations and other voluntary groups to provide some specialist help and advice, such as support with drug and alcohol problems.
A training programme is in place for volunteers. We are now members of Community Links so are able to attend their training and events to help improve our service and to increase the Project's involvement with the local community.
Where does the money come from?
The Project has had generous support from individuals, other local churches and community groups – for which we are very grateful. We have received very generous support from the following organisations or local businesses:
We thank all of these people for their generous support.
We could help more people if we had more money. Could you or your organisation help us through a donation or a special fundraising activity?
Watch a five minute video about the work of the the 5000 Project.
If you would like to join us then please contact:
Stephen Fellingham, Project Coordinator: 5000churchleader@gmail.com Tel: 020 8290 5399